Restaurants and other services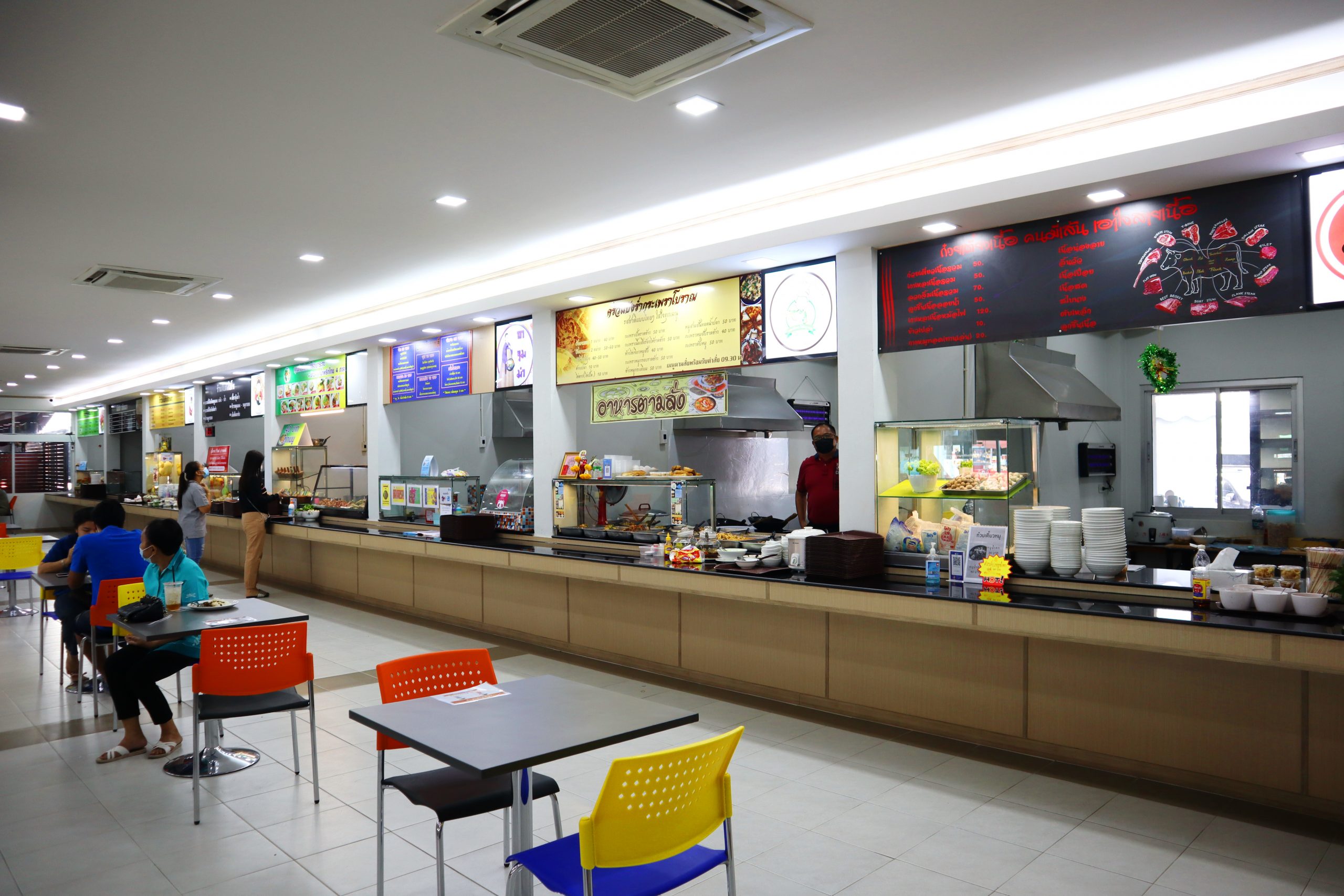 Rajthanee Hospital has added convenience to life by building a new food court.The interior is fully equipped with amenities such as air conditioning, toilets, and spacious dining seats. To ensure the safety of service users there is a Covid-19 screening point before entering the food court. The food court contains a wide variety of restaurants available at a fair price. There is a quality assessment process which includes tasting of food consistently.
Providing nutrition services with professional expertise by Food House Catering Services Co., Ltd. Nutritionists supervise the concept of food service with modern service technology and hygienic principles. Staple food is produced from food factories that meets the standards of GMP, HACCP, ISO9001, ISO17025, ISO22000-2005 and BRC. Service users will receive clean hygienic, and full of nutrients food along with impressive service.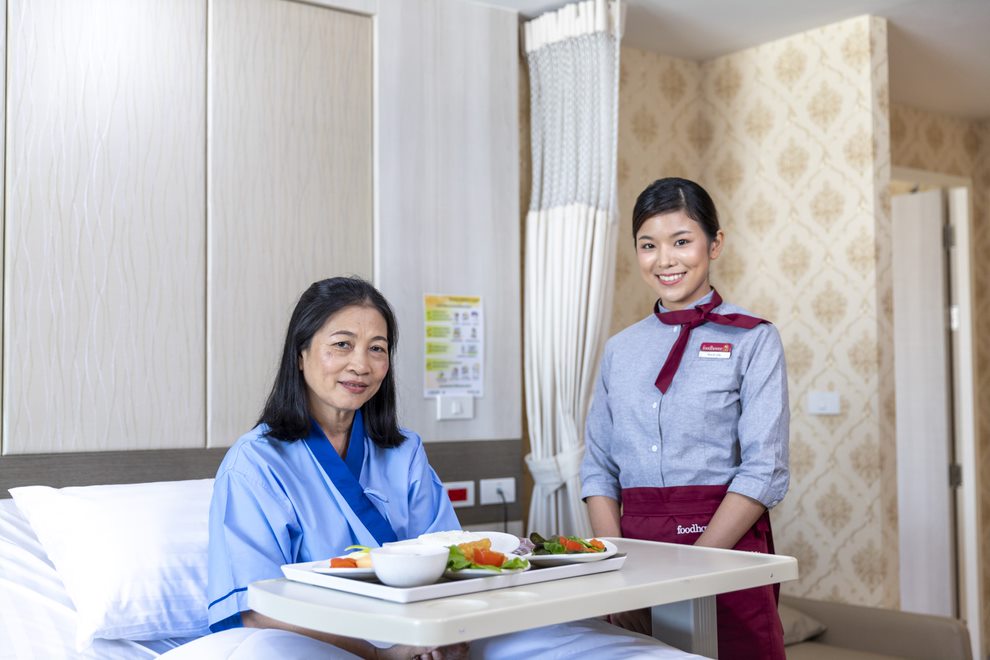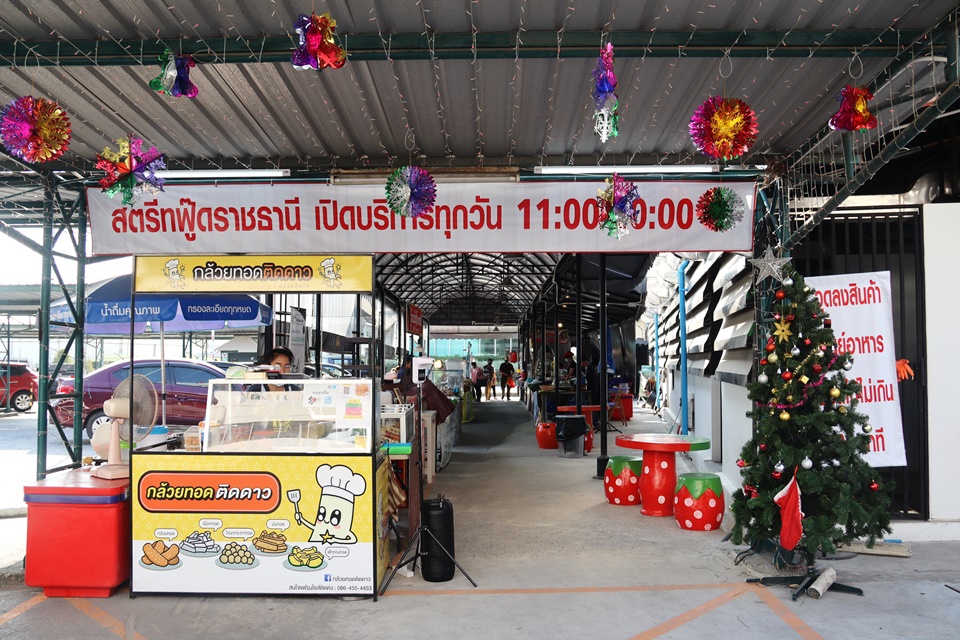 The area beside the food court, has street food with many ready-to-eat restaurants. Customers can walk and shop from entering the hospital area until 20:00.
For coffee lovers we have Café Amazon, located in front of Building A. Inside the shop there is a sitting area to relax at your leisure.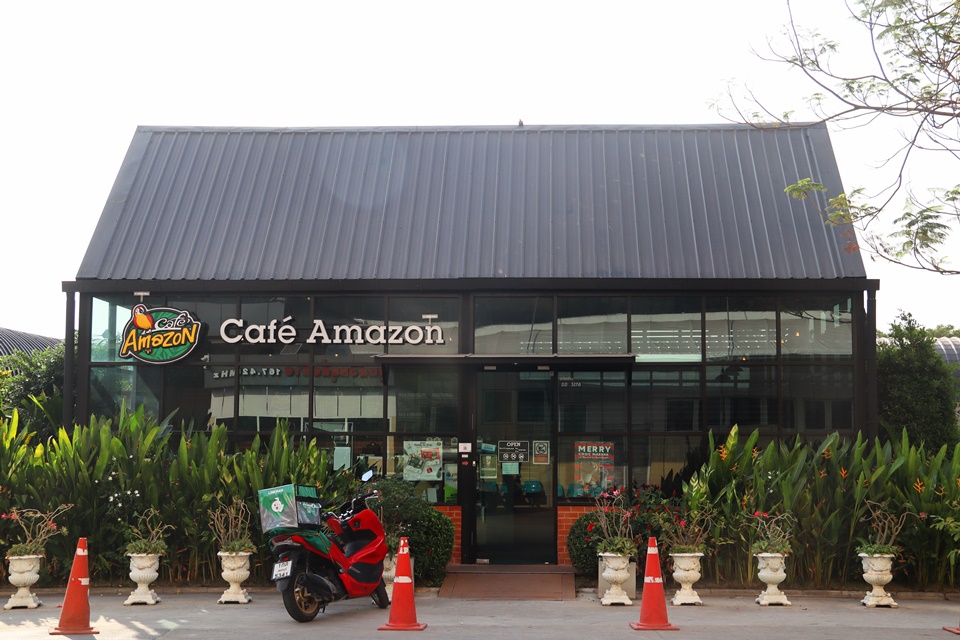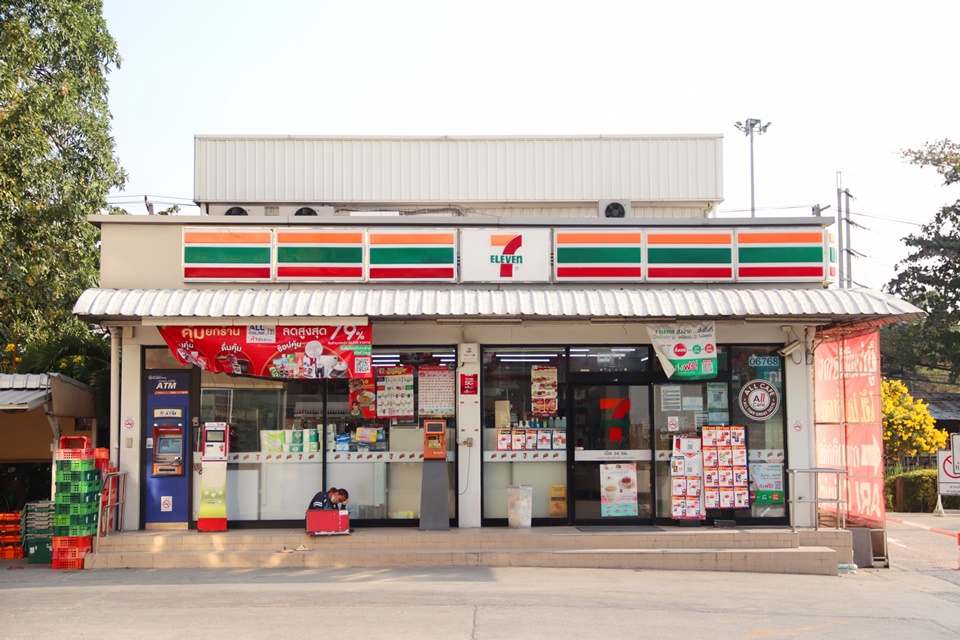 Provides a full range of products and services, including beverages, snacks and essentials. 7-11 is located in front of Building A of Rajthanee Hospital and is open 24 hours.
For the safety of patients and visitors, Rajthanee Hospital has staff to take care of the patient closely using stretchers and wheelchairs. There is a station in front of Building A, tel. 122 and in front of Building B, tel. 140, 198.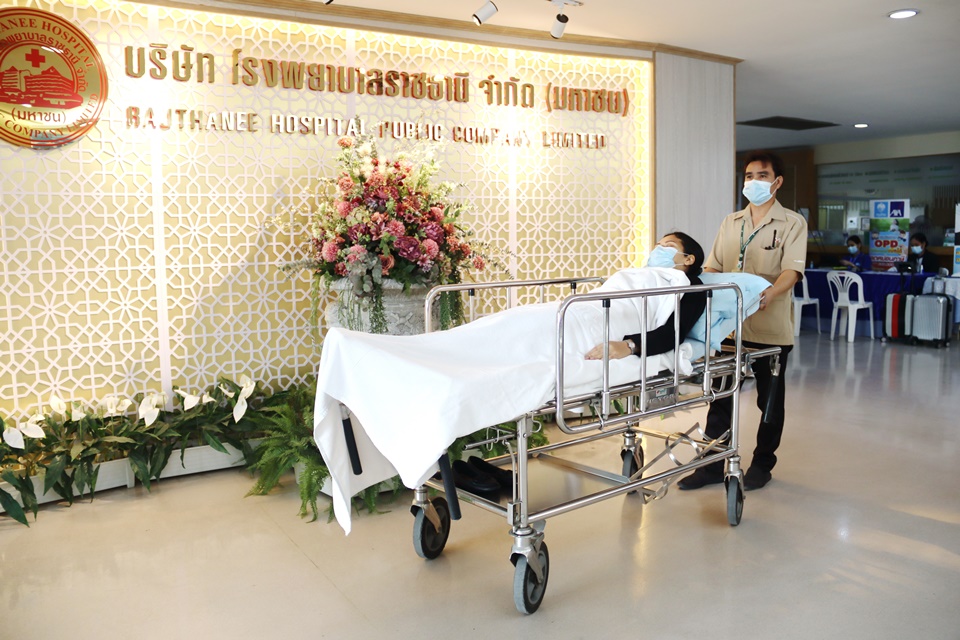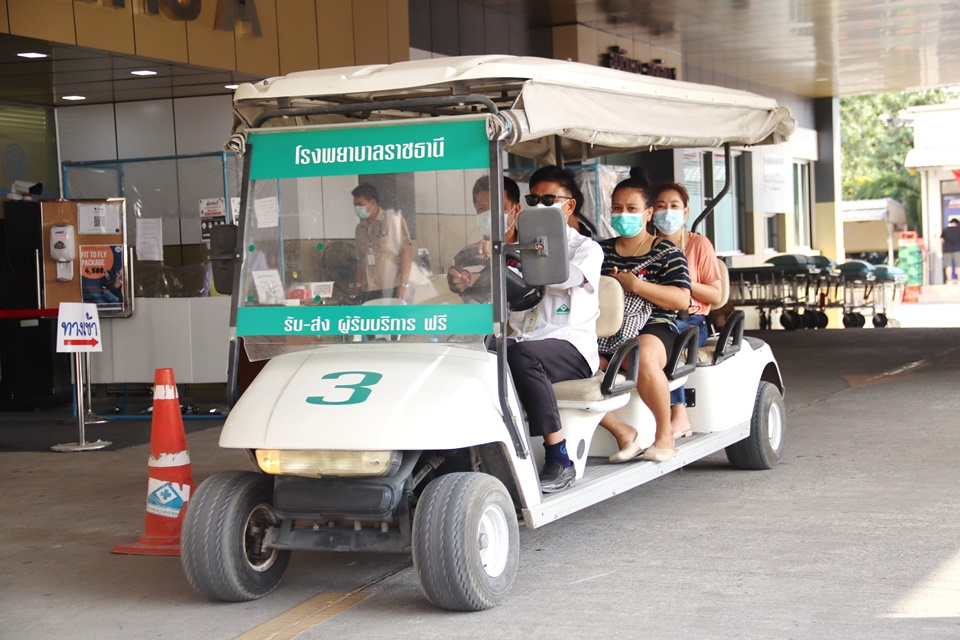 For convenience the hospital has golf carts to transfer from the front of Building B and Building C. Recipients can find the service in the parking area and various other points in front of the building. Available from 08:00-20:00.