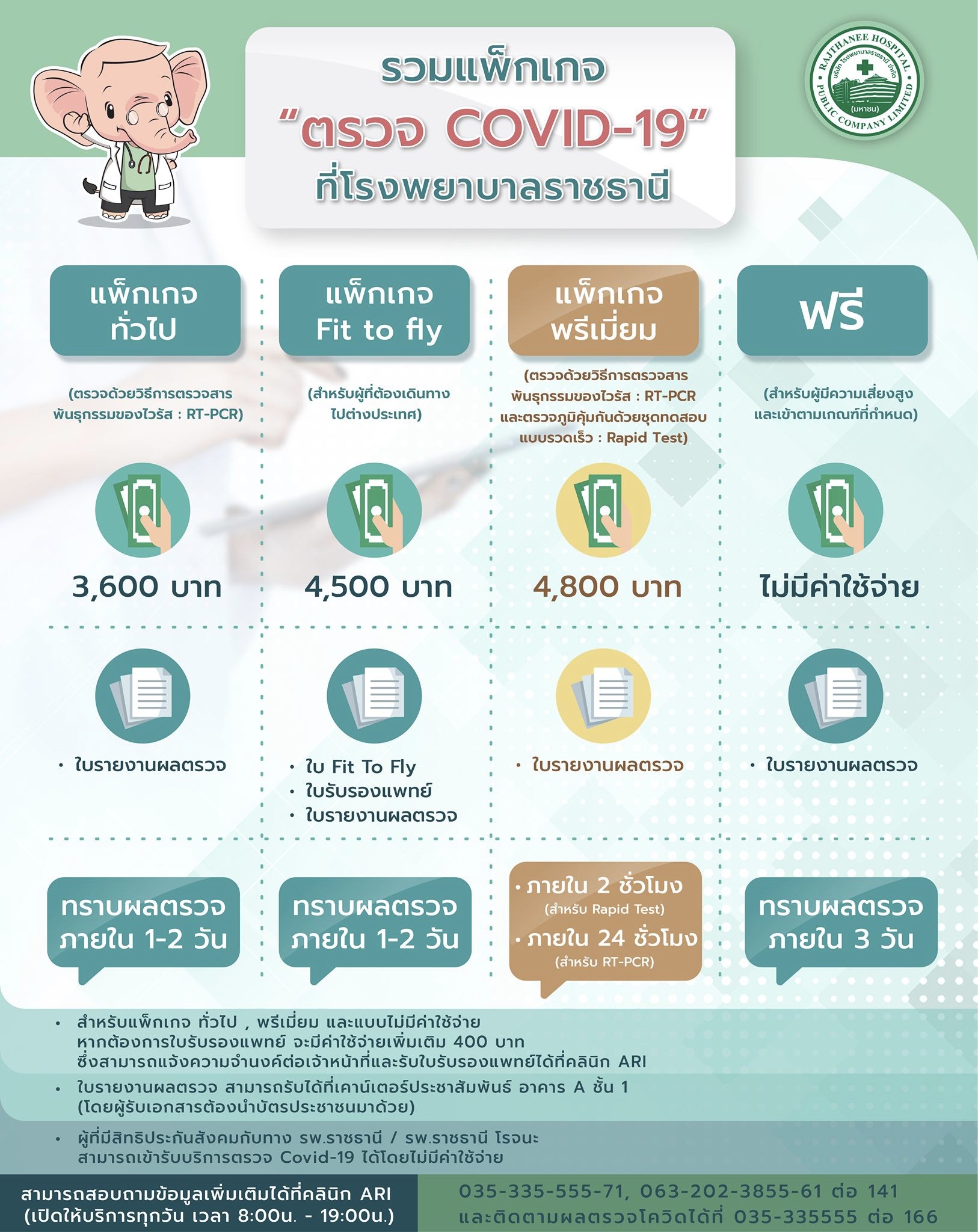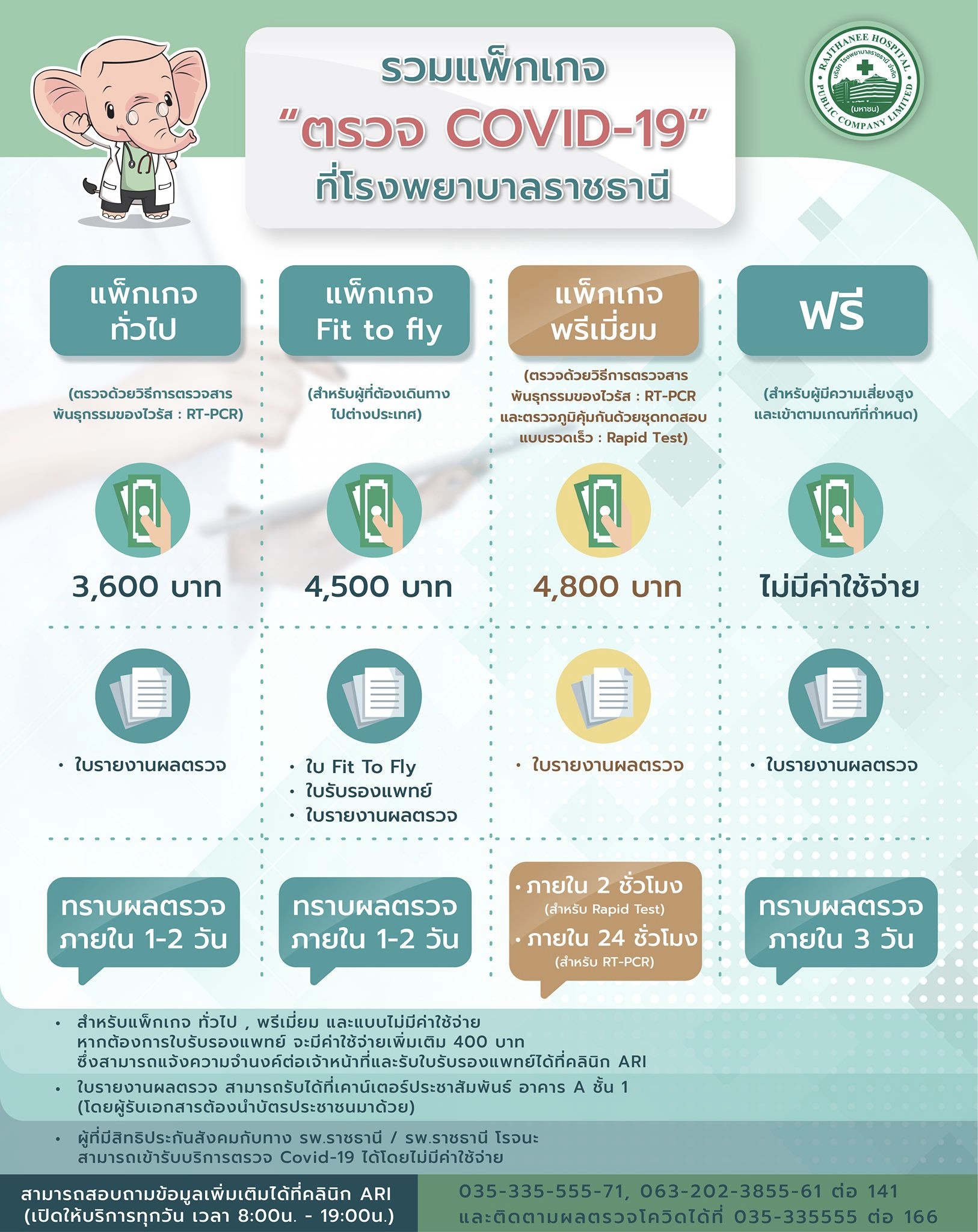 Fit to Fly Package
– Test result in 1-2 days
– Fit to Fly Certificate
– Doctor's note
– Test result
Package 1
– Test result in 1-2 days
– Doctor's note
– Test result
Package 2
– Test result in 1-2 days
– Test result
NHSO Package
– Test result in 3 days
– Test result
Test result via SMS. Physical result can be picked up at ARI Clinic (ID required)
To receive physical result for NHSO package, please make a request at the time of testing or contact ARI Clinic 035-335-555 or 063-2023855 ex. 112 or 089-788-9606. The result must be picked by the patient or an authorized individual with national ID. A patient may pick up the doctor's note at a later date with 400-baht fee.
For Fit to Fly package, Premium package, package 1 and package 2, to receive test result on the same day, one must get tested between 07:00-07:30 hrs. The result will be ready at 16:00. Get tested after 07:30, one will receive the result the next day.

Fit to Fly: 4,500 baht
Package 1: 4,000 baht
Package 2: 3,600 baht
NHSO package: free of charge
For more information/make an appointment